Health News Digest 15th February 2019
Covering news from the 8th February 2019
This weekly digest contains details of the latest health-related news/articles in the general media, new publications of interest and press releases from the Department of Health.  The digest has 6 key sections,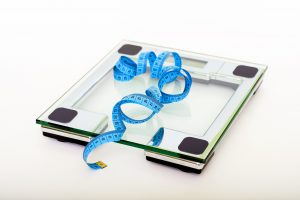 •  Department of Health
•  Practice Based Commissioning
•  Legislation
•  Latest Health-related News Links
•  Newspapers
•  'Other Sources' which are less frequently updated
If you have any questions about the digest please contact us at knowledgeservices@dudley.gov.uk
To access any document/article please click on the document title, which is a hyperlink or right click on the hyperlink and select open in a new window.
Department of Health
http://www.pcc-cic.org.uk/
Commissioners still failing to tackle causes of ill health, says community development advocate
Why Welsh practices hope to stop seeing diabetics
Acute and community services work together to avoid complications
Bay area takes a balanced approach to health and social isolation
Good news with strings attached: implications of the GP network contract
What the long-term plan says about integrated care and commissioning
Long-term plan must allow time for natural allies to come together
Newspapers
Please note that hyperlinks to some newspaper articles may be withdrawn or amended during the day or following week.  This is outside the Library's control.
The Independent
http://www.independent.co.uk/life-style/health-and-families/health-news/
Care Quality Commission (formerly Healthcare Commission)
Nothing to report
 The material featured on this site is subject to CQC copyright protection unless otherwise indicated.
Local Government Association
https://www.local.gov.uk/
Building social housing over 20 years could have saved renters £1.8 billion
LGA responds to latest delayed transfers of care figures
Support for young carers, House of Commons, 12 February 2019
House of Commons Debate: Special educational needs and disabilities funding, 12 February 2019
 Copyright © 2019 Local Government Association
If you have any suggestions or comments about the Health News Digest or if you would like a colleague to receive a copy, please contact Malcolm Cater at malcolm.cater@dudley.gov.uk.