Health News Digest 21st June 2019
Covering news from the 14th June 2019
This weekly digest contains details of the latest health-related news/articles in the general media, new publications of interest and press releases from the Department of Health.  The digest has 6 key sections,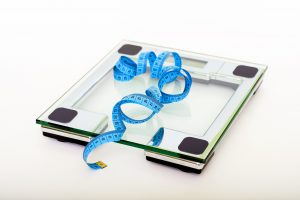 •  Public Health England
•  Practice Based Commissioning
•  Legislation
•  Latest Health-related News Links
•  Newspapers
•  'Other Sources' which are less frequently updated
If you have any questions about the digest please contact us at knowledgeservices@dudley.gov.uk
To access any document/article please click on the document title, which is a hyperlink or right click on the hyperlink and select open in a new window.
Public Health England
Death in people aged 75 years and older in England in 2017
ACMD report: ageing cohort of drug users
Common animal-associated infections quarterly reports: 2019
High consequence infectious diseases: monthly summaries
Legionnaires' disease monthly surveillance reports: 2019
Hospital norovirus outbreaks (suspected and lab-confirmed): 2019
Gastrointestinal infections and foodborne outbreaks in humans, England and Wales
Health Protection Report volume 13 (2019)
Notifiable diseases: causative agents report for 2019
Measles: post-exposure prophylaxis
Notifiable diseases: weekly reports for 2019
Notifiable diseases: last 52 weeks
Enterovirus: strain characterisation
Environmental monitoring following the Grenfell Tower fire
Remote health advice: weekly bulletins for 2019
Emergency department: weekly bulletins for 2019
Syndromic surveillance: weekly summaries for 2019
GP out-of-hours syndromic surveillance: weekly bulletins for 2019
GP in hours: weekly bulletins for 2019
Legislation
Copyright Notice: All rights, including copyright, in the content of these BBC web pages are owned or controlled for these purposes by the BBC
Newspapers
Please note that hyperlinks to some newspaper articles may be withdrawn or amended during the day or following week.  This is outside the Library's control.
The Independent
http://www.independent.co.uk/life-style/health-and-families/health-news/
King's Fund
Nothing to report
The material featured on this site is subject to King's Fund copyright protection unless otherwise indicated.
Local Government Association
LGA responds to extension of Blue Badge scheme
LGA responds to local government homelessness commission report
LGA responds to suicide prevention plans report
Impact of government policy on knife crime, House of Lords, 27 June 2019
Copyright © 2019 Local Government Association
If you have any suggestions or comments about the Health News Digest or if you would like a colleague to receive a copy, please contact Malcolm Cater at malcolm.cater@dudley.gov.uk.