Children's Needs Assessments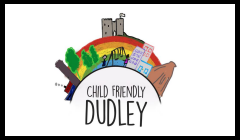 Children Needs Assessments have been published covering "Start for Life", those aged 0 to 5 years old, and Children and Young Persons aged 5 to 25.
The Early Years Needs Assessment provides data and evidence on children 0 to 5 years old to identify the current position and provide recommendations for the Dudley maternity and early years system so that our children are given the best start in life within a Child Friendly borough.
The Children and Young Person's Needs Assessment provides a snapshot of 5 to 25-year-old children and young people's health and wellbeing in Dudley. The data suggests the health and wellbeing of this group in Dudley is mixed with significant inequalities apparent.
Both Needs Assessments are available from the Publications page and directly from the links above.